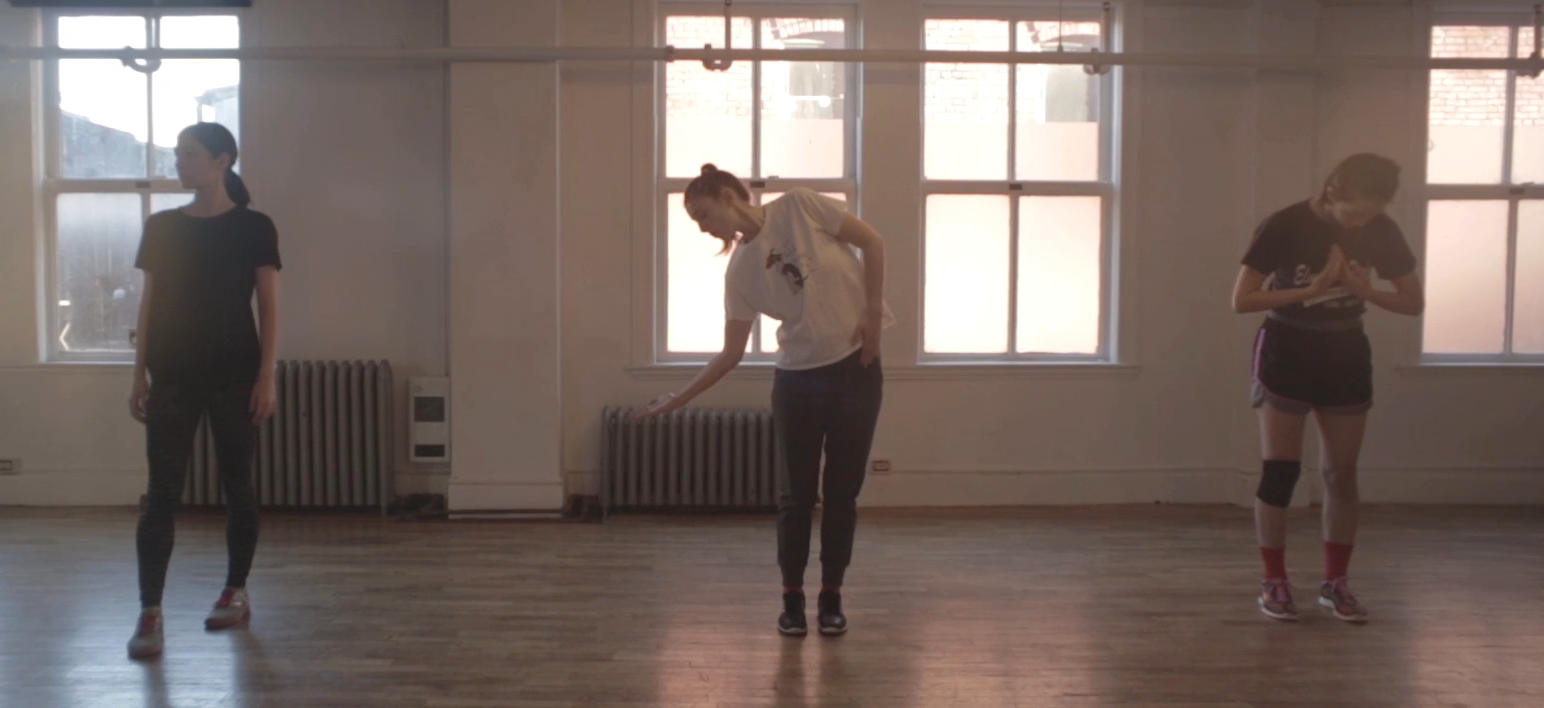 Farouche
Choreographers + Performers Felicia Lau, Erika Mitsuhashi + Mahaila Patterson-O'Brien
Farouche's debut show at the Gold Saucer featured an evening of new creations including a trio, three solo movement studies, and the duet for the time being.
8bitself
Choreographer: Mahaila Patterson-O'Brien
Sound + Projection: Remy Siu
Dancers: Felicia Lau, Erika Mitsuhashi
They may be masked, hidden or exposed by light. They are precise, they rarely devolve into chaos. They never emote. They are a blank canvas of abstract gesture time and space. They are looking for the pleasure in emptiness.
Anvil Centre Artists in Residence
One month self directed residency at the Anvil Centre in New Westminster, BC. Research and experimentation with dance and new media.
September 2017
We Talk Disco One Day
Created and performed by: Farouche (Felicia + Erika + Mahaila) in collaboration with dance artists Lexi Vajda and Avery Smith.

Farouche Collective presented their first full length creation We Talk Disco One Day at the Gold Saucer Studios.
We Talk Disco One Day is our exploration in creating a clear macro structure for three micro dances.
September 2018